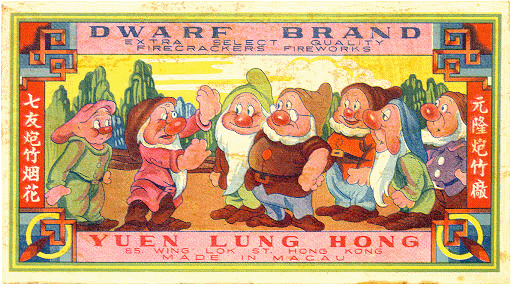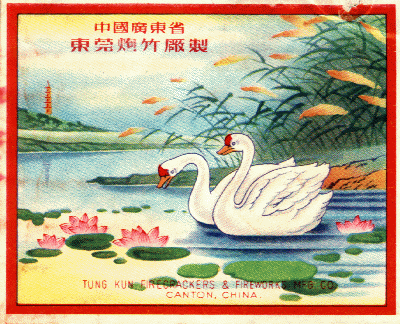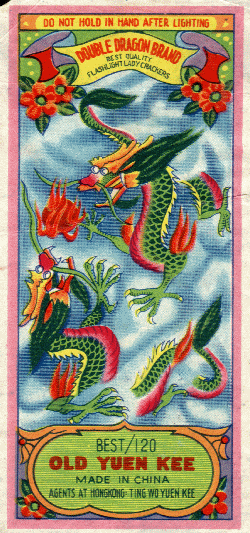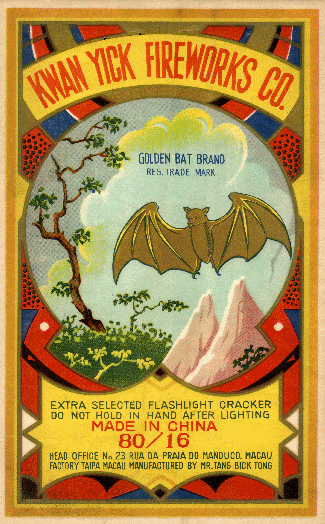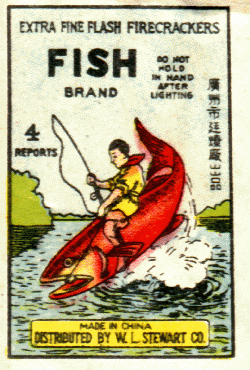 for the more human, 
idiosyncratic 
packaging of yesteryear seems to 
go with being a cartoonist.
One of my favorite categories, which I've not often seen discussed, is firecracker labels. These beauties are from crackerpacks.com, a site I visit often to browse. Lately I noticed that some of the images are vanishing from the site. One tends to assume these archival display sites will be around always, but sometimes they are overtaken by events. Note the Dwarf Brand package. Chinese pirating of intellectual property didn't start yesterday.Visit now,
while the site is mostly intact.